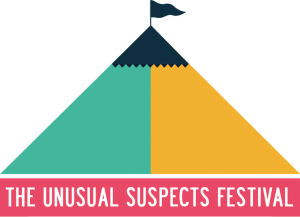 Professor Hamber will be part of the Unusual Suspects Festival taking part in Northern Ireland. The Unusual Suspects Festival is a three-day festival of ideas, solutions and debate exploring what happens when social innovation meets collaboration and how together we can meet some of society's most pressing challenges.
Professor Hamber, John Peto (Nerve Centre) and Enda Young (Transformative Connections) will host a session at the Festival that will ask how "How can technology help develop connections between people and places? What's the role of digital platforms in divided societies?". Join for an innovative and interactive session exploring how technology can be used to boost and create peacebuilding, or #PeaceTech.
We will be joined by Melissa Mbugua, the Innovation Engagement Officer from Ushahidi, the Kenyan crowdmapping platform that's been used in Kenya after the election violence in 2008, Syria and across the world.
The session will be hosted by the Innovation Peace Lab (InPeaceLab), a new initiative created by the Ulster University, will host the session, alongside the Nerve Centre, Transformative Connections and other international partners.
Wednesday, 12th October 2016 at 2:00pm to 4:00pm at the The Nerve Centre at 7-8 Magazine Street Derry BT48 6HJ .
To register click here.