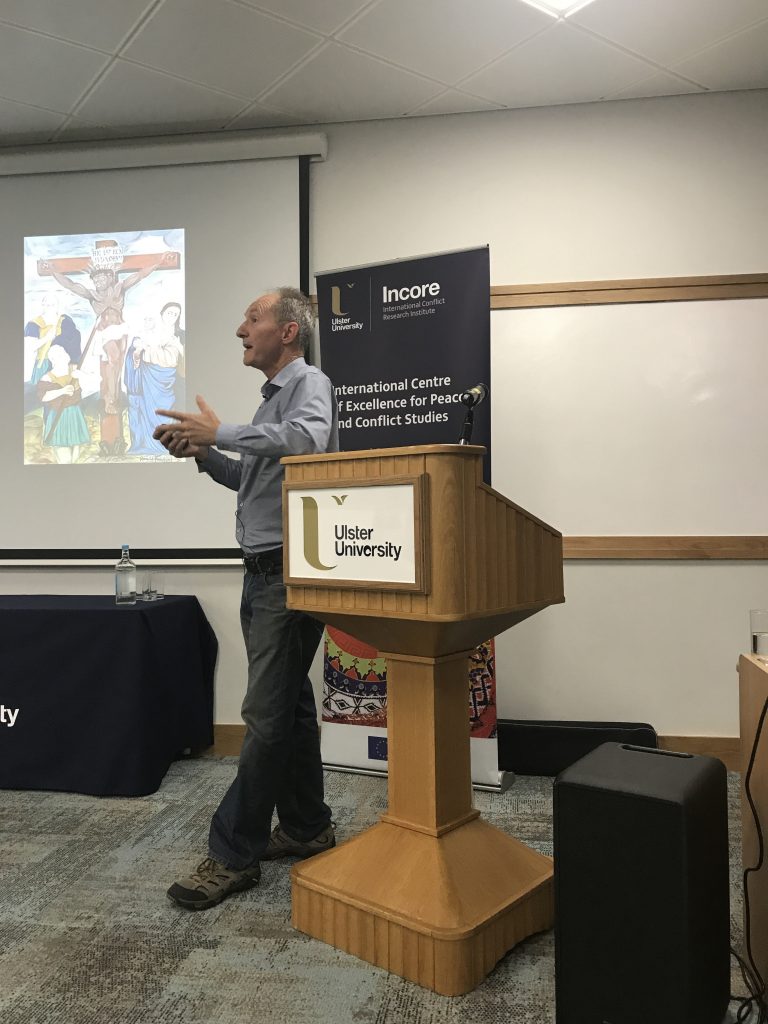 On November 2019 the Chair hosted an important civic lecture on the Magee Campus. The lecture was given by Dr Wilhelm Verwoerd, University of Stellenbosch, South Africa entitled "Beyond rainbow-ism in South Africa: a restitutional reading of the 'Black Christ'".
The intriguing title referred to a 1962 protest art work in which Albert Luthuli – then president of the African National Congress and Nobel Peace Prize winner – controversially replaces (a typically pale-skinned figure of) Jesus on the cross. The then Minister of Justice, John Vorster, is portrayed as the soldier in the background, with Prime Minister Verwoerd as the centurion-with-the-spear.
In the lecture, as South Africa's post-1994 dream of a "rainbow nation" is increasingly being challenged, Wilhelm treated this painting as an icon to help explore some of the deep wounds of the past that have not been fully recognised, let alone addressed, especially within the white "beneficiary community". Since the centurion-with-the-spear is also his grandfather he focused on the intergenerational challenge of restitutional shared responsibility with this relational dynamic in the foreground. The lecture was deeply moving and thought provoking, and is available online.