On on Friday night, 23 September 2016, the Chair attended the 2016 Tip O'Neill Irish Diaspora Award in Buncrana, Co Donegal. The award (the 5th) was given to Chris Matthews. Matthews is an American political commentator and most well known for his talk show "Hardball" on MSNBC. He also served as Press Secretary to Thomas P. "Tip" O'Neill.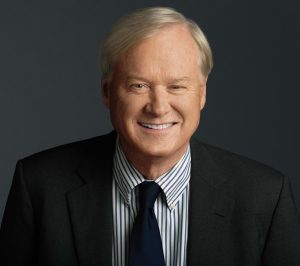 At the event Matthews took to the opportunity to reflect on the current political situation in the US. He felt what was going on right now was "crazy". There is a tension between Trump's "nasty politics" and Trump selling people an unrealisable dream of "manufacturing in 1950s", compared to Hilary Clinton as an experienced politician but being painted as "the establishment". He also noted that when he worked with Tip O'Neill he focused on letting people "know who you are" and in O'Neill's case that meant people could support him as his values were made more prominent. Matthews also reflected on O'Neill's political style noting that he understood that debate was a way of moving politics forward, and that today people have forgotten this thinking debate is politics. When the debate is done compromises have to be made and the work done Matthews noted. He ended by saying that his "crystal ball is a bit foggy" about who would win the US election, but if African Americans, Hispanics and women vote, Trump will lose. But we will have to wait and see.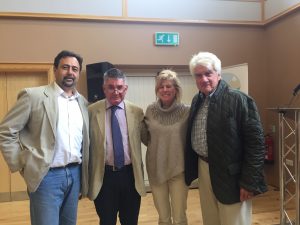 On the Saturday morning following the event Professor Paul Arthur, Honorary Professor at INCORE, gave the Tip O'Neill Diaspora lecture which he titled "Imagination and Politics". He particularly focused on the relationship between Ronald Reagan and Tip O'Neill. Although from opposite political sides they had the foresight to realise they needed to work together, and they symbolised the importance of the democratic tradition.
Read the Tip O'Neill Irish Diaspora Award press release.