Professor Hamber was named on the application entitled "Transformative Memory: Strengthening an International Network" led by Dr Baines Professor and Dr Pilar Riaño Alcalá from the University of British Colombia and funded by the Social Sciences and Humanities Research Council of Canada. The project seeks to create an international network of scholars, artists and community-based memory workers to co-create and exchange knowledge and practice on the ways memory is employed to address the responsibility people have towards the well-being and rights of others in the aftermaths of mass violence. Current partners are from Canada, Colombia, Indonesia, Uganda, Peru, Northern Ireland and the United States. The network, called the Transformative Memory Partnership, has now been launched.
In February 2020, Professor Hamber, the Hume O'Neill Chair, accompanied the project participants from Uganda, Colombia, Canada, and Indonesia on a study visit and exchange to Colombia. Hosted by the National University of Colombia in collaboration with the Communications Colective Montes de Maria, the University of Los Andes and Erika Diettes' studio, the Colombian Exchange. Participants came from Colombia, Indonesia, Canada, Northern Uganda, The United States and Northern Ireland participated (list of participants).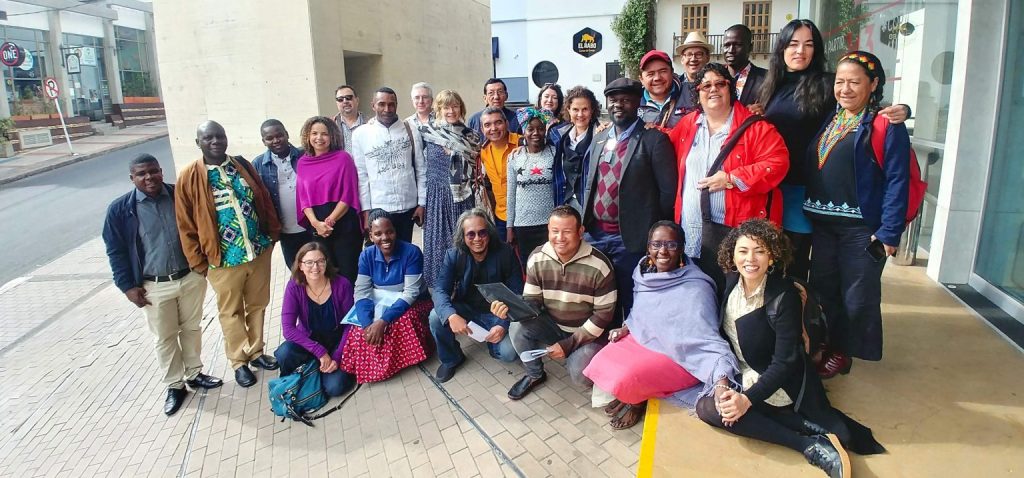 The visit (full chronicle of the visit here) focused on lessons about how memory work is undertaken in conflict and post-conflict settings, and include time in Bogota but also in the Montes De Maria a rural part of Colombia deeply affected by the conflict. A range of information sharing and learning exchanges took place, including visits and sharing to conflict-related museums, as well as exchanges with local communities (e.g. exchanges in San Basilio de Palenque, the first free Black town of the Americas to discuss indigenous experiences of conflict; and also visits to El Salado and meeting local communities impacted upon by massacres). There was, among others, also exchanges with representatives (magistrates, commissioners and coordinators) from the three organisations of the Integral Transitional Justice System; The Special Jurisdiction for Peace (JEP); the Truth Commission, and the Unit to Search for the Disappeared.