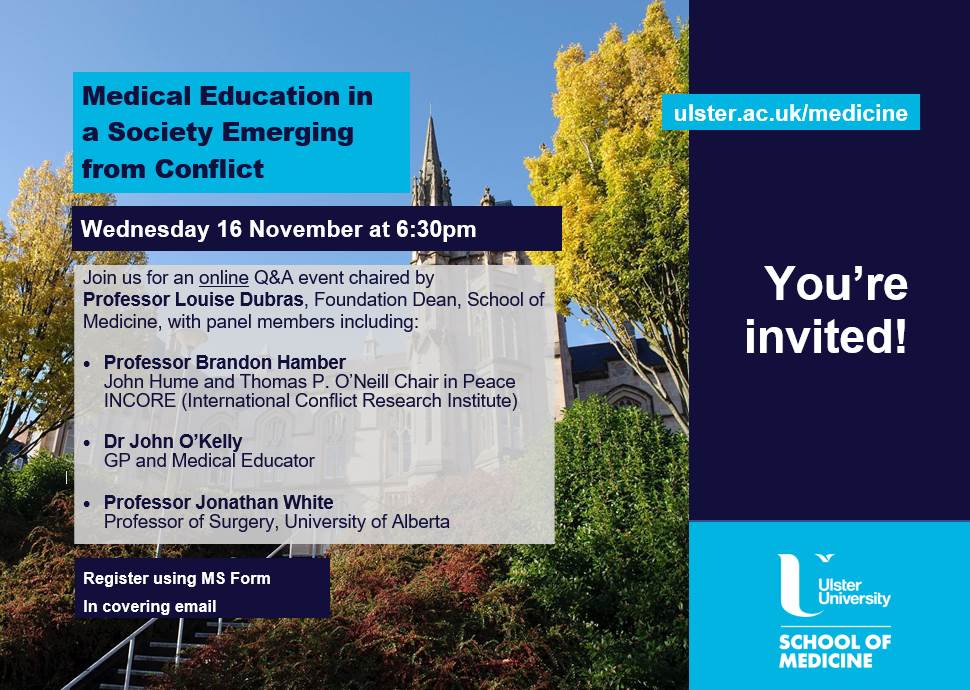 As Ulster University's School of Medicine moves into its second year of existence, and our medical students start to undertake more clinical placement, we have been thinking more about the places where they will work and the patients with whom they will interact. Our partner medical school is St George's University of London, and so all curriculum materials relate to a London based environment.
Our own setting is of course different, and one thing that sets it apart from London is the fact that is recognised to be a society emerging from conflict . Through its international Conflict Research Institute (INCORE), Hume O'Neill Peace Chair and work in the Schools of Psychology and Social Sciences (to give some examples), Ulster University has committed to exploring the impact of conflict on a range of areas in Northern Ireland.
The Chair will participate in an initiate conversation with students and educators about their views of medical education in a post-conflict setting. If you would like to join us on Weds 16 November 2022, 6:30pm (online) sign up here.