On Thursday 20 May 2021, the UN Secretary Generals' Envoy on Youth, Jayathma Wickramanayake, held a unique meeting with 20 young people from across 10 local and regional organisations in Northern Ireland and the border regions.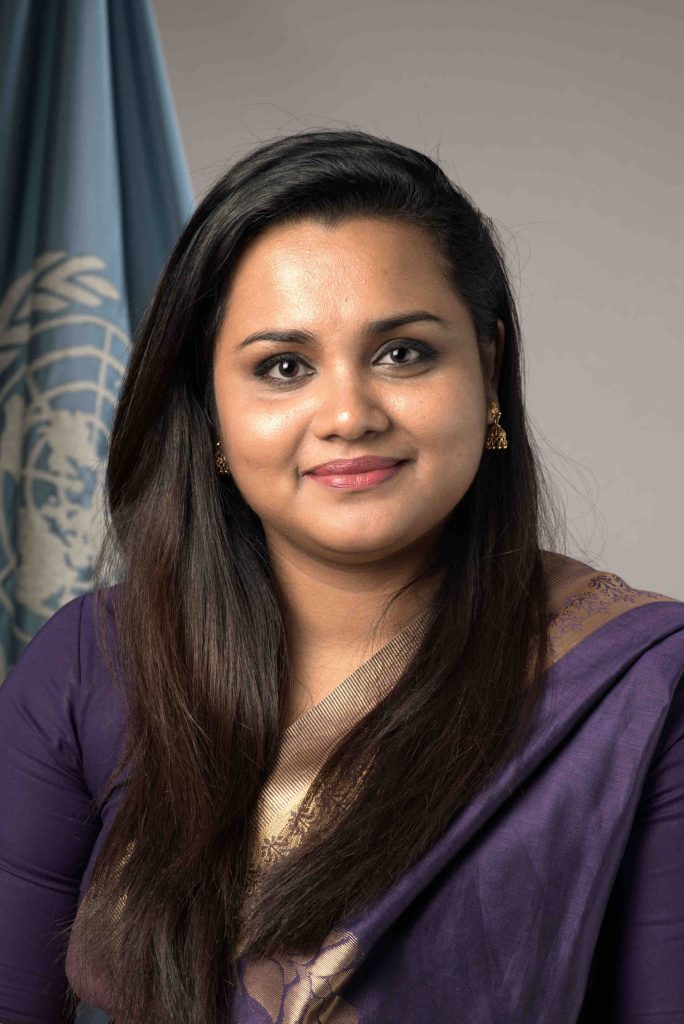 This was part of the new seminar series entitled Youth, Peace and Security Leadership Series.
In preparation for a public dialogue with the UN Secretary Generals' Envoy on Youth, Jayathma Wickramanayake, 10 youth organisations were consulted and detailed discussions took place. Here Elizabeth McArdle of Ulster University and Youth Pact who led the webinar with the Chair, captures the spirit of what was discussed and shares two padlets reflecting content put forward by the youth groups who took part.
Young People as contributors to peace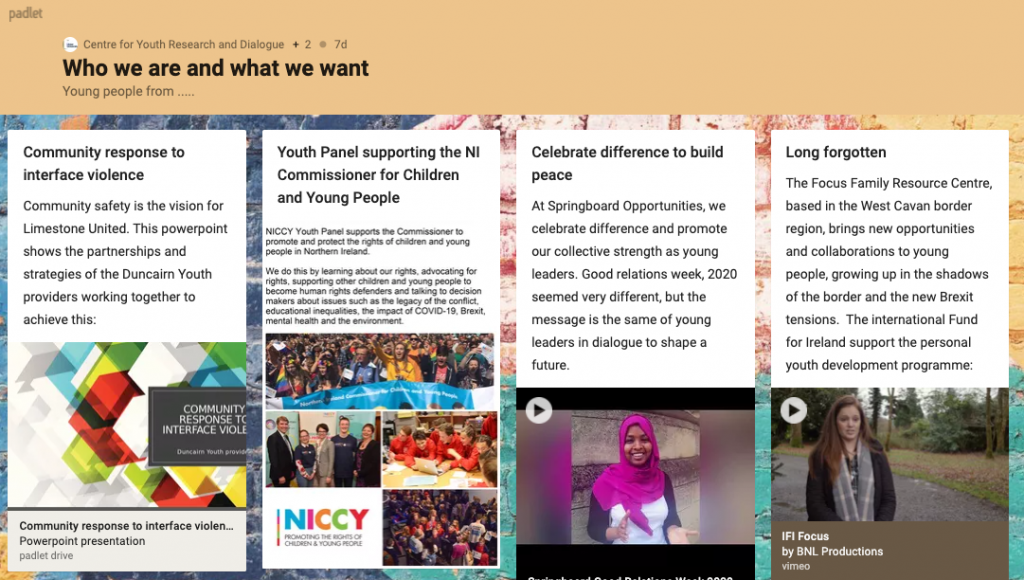 Resolution 2250 recognises the contribution that young people make to peace and security locally and globally. Young leaders explained the work and roles they undertake to build grassroots communities and peace-building initiatives locally; from community gardens, to podcasts on mental health; from drumming workshops to recording My Story; from lobbying and campaigning to civic action and marches.
To see the work and actions of this group of young leaders, click this link.
Young participants spoke about the building of tolerance within our society; with competing identities that need to find space to exist. Where tolerance is lacking, then violence spills over. However, tolerance was viewed as a pitstop on the journey, with real acceptance and connection with other different people and cultures being part of a lasting peace.
Issues of education were fore-fronted with the educational under-achievement of Protestant young people highlighted and access issues for young people with disabilities adding to issues of systemic inequality. For these, young people called for greater engagement with the formal education structures and local politicians.
Mental Health
This is a serious presenting issue, for the UN youth Envoy and for the young people locally. Links were made between young people living in poverty and under pressures, and their experiences of mental health. The pressures on young people and their access to mental health services has been exacerbated due to Covid-19. Immediate investment is needed by governments to address these issues and give young people the support to recover from the educational and social isolation of the past year.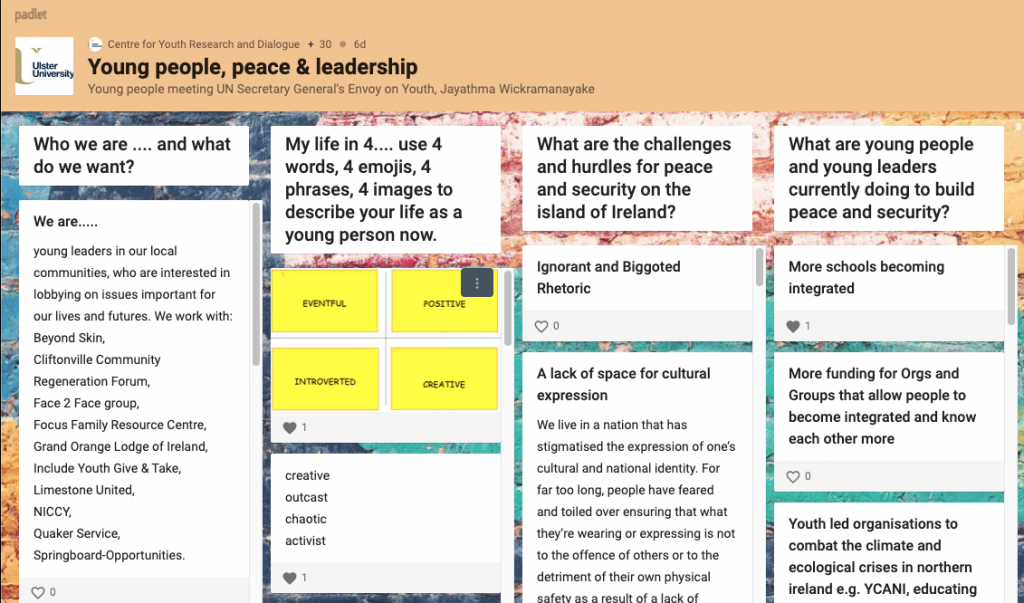 This is a snapshot of the discussion with the young people on 20th May 2021; with further discussions of the gendered nature of peace-building and conflict; the daily actions of bread-and-butter peace-building and the 'silent pandemic of mental health'.
To see more of the young people's concerns, passions and actions, click here.
Youth, Peace & Security Leadership Series
This dialogue was part of the new seminar series entitled Youth, Peace and Security Leadership Series. The seminar series explores the positive contribution of youth to peace. Every 6-8 weeks, an online platform will be created for young leaders to share their experience from around the world.
The seminar series is a partnership between Ulster University (INCORE & TJI), The John and Pat Hume Foundation, John Hume and Thomas P. O'Neill Chair in Peace, International Fund for Ireland (IFI), the Centre for Youth Research and Dialogue and Interpeace.
To review all posts about the series, click Categories, Events and "Youth Leadership Series" on right side bar.